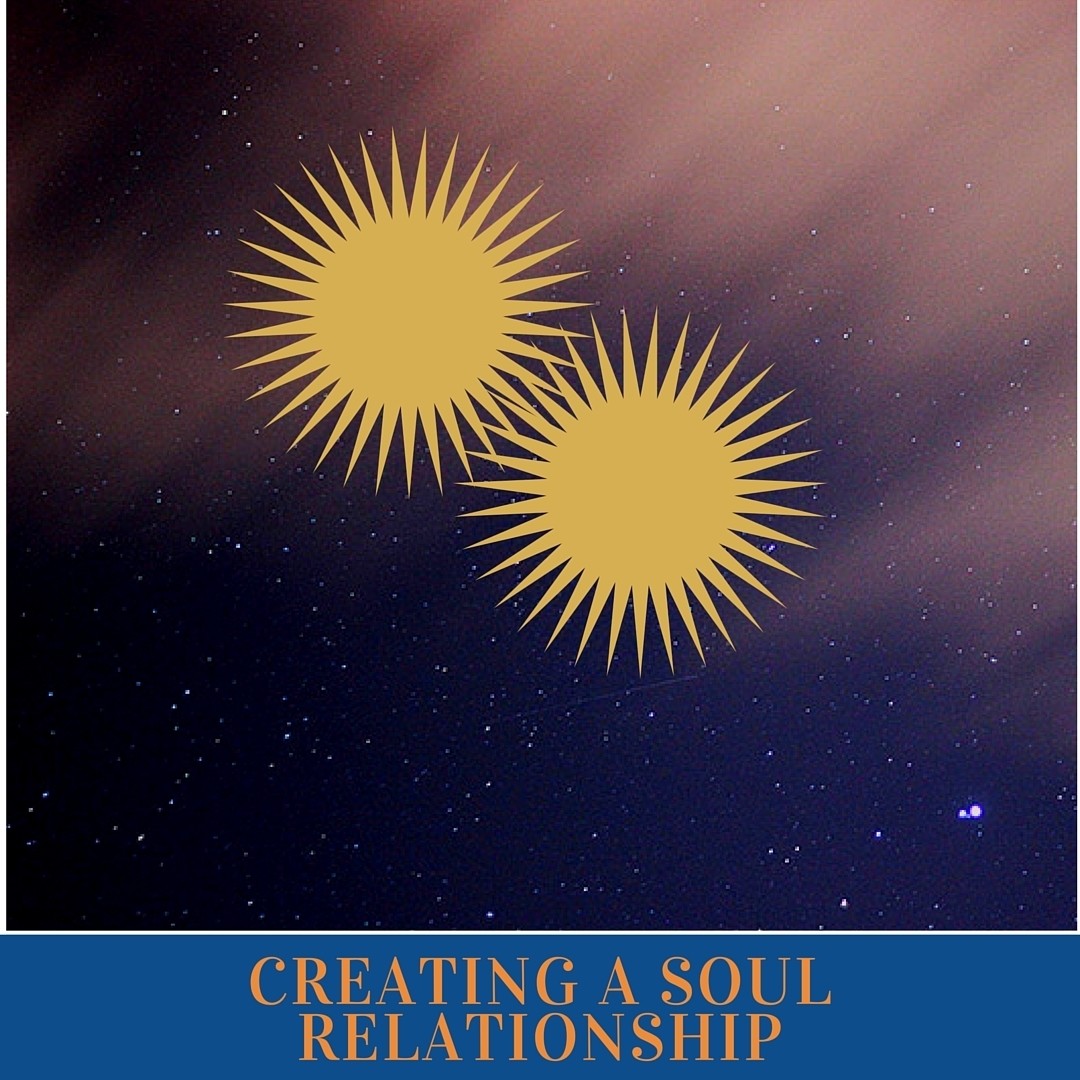 4 WEEK CREATING A SOUL RELATIONSHIP COACHING PROGRAM
SKU 00015
Product Details
CREATING A SOUL RELATIONSHIP COACHING PROGRAM 4 WEEK LIVE COACHING PROGRAM:
This program has been designed to assist you in creating a soul relationship with someone you love. Are you ready? In this course, you will work soul to soul to transform a relationship, increasing the light and love between you at the soul level, which can then manifest as positive and wonderful changes in your daily life together.
The premise of this coaching program is based on the Law of Relationship. Relationships are a very important area to evolve as a part of your path to enlightenment and to living as a soul. They offer you a place to practice opening your heart and expressing soul love. Relationships are for the courageous ones who are willing to open their hearts. There are many people who are not open to relationships because of the fear of getting hurt or being abandoned, or the fear of having to look within at themselves. Relationships give you feedback and mirror for you the qualities you are developing in yourself, Relationships provide you with opportunities to love others as your soul does. They can show you all the places where you are still working to gain the peace, love and joy of your soul. Every choice you make to offer love rather than to close your heart brings you closer to your soul.
Building a soul relationship can bring you many rewards. Joy exists when your hearts are in harmony and when they are aligned in higher purpose. The deep desire to feel close to people is one of the most basic of human needs. You can feel pleasure, security, and great delight in living when your relationships come together at the level that is possible when you love as your soul does. As you awaken your heart centers, you can surrender any fear you may have of getting close to your partner, of being hurt, or of being affected by your partner's negativity. You can choose to experience people as good and the universe as friendly. You can choose to live with joy and release the struggle in your relationships. With the Law of Attraction, what you choose to allow you will create.
You can use these processes to create a soul relationship with a life partner, a child, a co-worker, a friend, or anyone else with whom you want to improve a relationship and have a deep and lasting friendship. You can and will have the loving relationship that you want!
Pre-registration for Spring 2017 is currently open. Register early as space is limited!
CLICK HERE FOR PRE-REGISTRATION!
NO CREDIT CARD REQUIRED FOR PRE-REGISTRATION YOU PAY AT TIME OF ENROLLMENT.

We hold classes 4 times per year Spring, Summer, Fall and Winter.
If you are interested in taking this class simply pre-register no payment required for pre-registration. You will be placed on the waiting list for the next available class and we will notify all pre-registrants of the official class dates, you can determine at that time if you would like to join us.
Please Pre-register and we will notify you 1 month in advance of the official start date to give you plenty of time to decide if you would like to join us.
Classes are as follows:
CLICK NOW TO PRE-REGISTER FOR THIS COURSE!
NO CREDIT CARD REQUIRED FOR PRE-REGISTRATION YOU PAY AT TIME OF ENROLLMENT.

TIME: 9 pm Eastern
DATES: TBD
RECORDINGS: All classes will be recorded in the case you are unable to attend.
This Coaching Program is a $600.00 value, for the special price of $247.00
NO CREDIT CARD REQUIRED FOR PRE-REGISTRATION YOU PAY AT TIME OF ENROLLMENT.



Save this product for later